29 September 2021
I'm a cancer fighter.
Since 2016, I am battling with this papillary carcinoma which progressed to breast cancer in 2017. I did chemotherapy. I used to drink 40 tabs of medicine in a day. For the past years, my blood analysis results are not encouragingly consistent.
A few months ago I suddenly lost my voice without any reason. My doctor was worried that it's becoming worse. I was anxious that a bad news of metastasize cancer will break in. For 3 months, the doctors tried to figure out what was going on. I consulted ENT doctors, did laryngoscopy and several other tests. I was experimented with a lot of medicine. I was inoculated with IM (intramuscular) methycobal. But to no change.
I was desperate and depressed. I thought there was no hope. I prepared myself for worst.
This was also the season when I can no longer meet for One2One and Victory group nor serve in Music Ministry. My voice quality was not consistent but the unusual pain in the throat was always there.
Even my family in the Philippines especially my sisters Ateng Catalina Salum,Ditse Ada Binuya, Ate Mary Jane Alvarez and brothers Kuyang Henry Alvarez and Diko Bayani Binuya. My bestfriend Mary and my two boys here in Macau were so anxious on what is happening on my health. I cried to them a lot of times during that season. But they kept on telling tomorrow will be okay, don't get stress just be strong. They are my cheerleaders.
All the people who knows me, all over the world, who loved and cared for me are praying. And I am thankful to them.
One day, one of my close friend Ate Dionette Sabatin message me and asked if she could pay a visit. I was hesitant at first, but it's been a while not to catch up with this long time friend and one of my extended family.
Ate Dionette's aunt, Ligaya Palacio, who is also a family to me sent me additional supplements when she found out i'm sick. She said it would be helpful to what I'm going through.
She brought me supplements and vitamins which I neglected for a few days (coz you know, another display on my medicine cabinet - no way will I add to the usual 40 tablets I'm already taking!).
And so I thought…
I felt it was the frustrations that pushed me to try the supplements she recommended. So after 2 days i tried Agaricus capsule, ß-Glucan, Rose-C and Ocean mineral.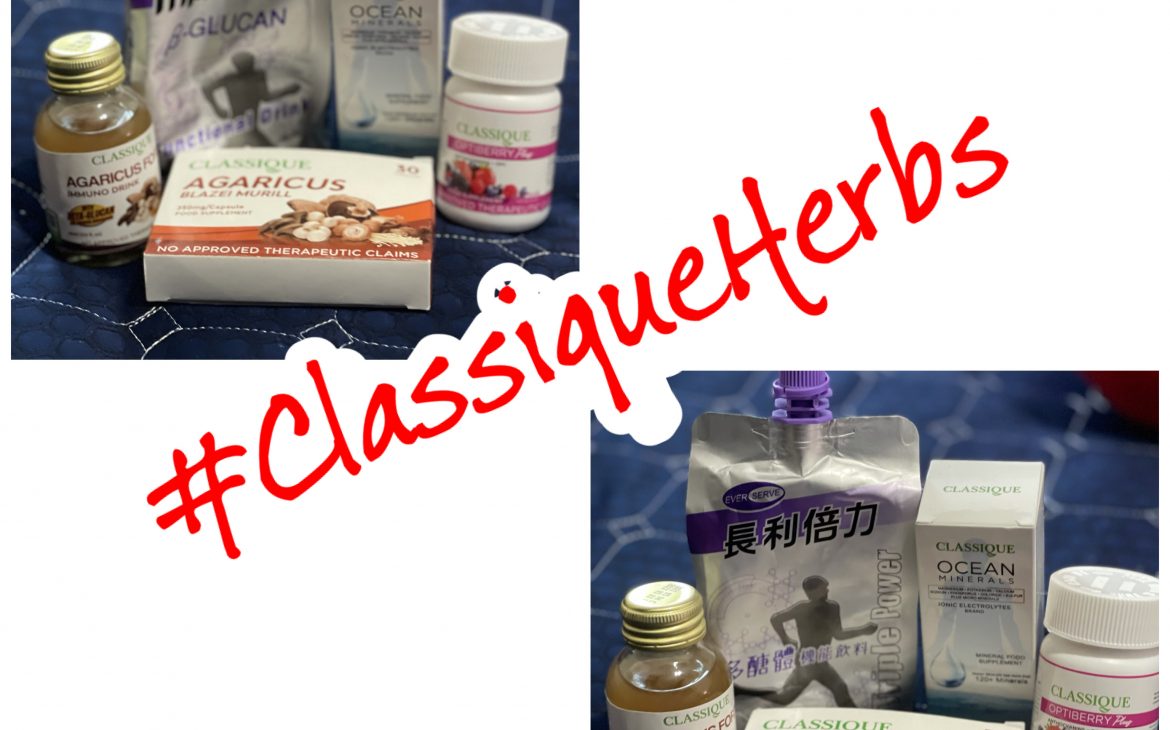 After a week of taking these supplements, I woke up last August 22, 2021 with my normal voice back. I was indenial at first because us you know, false expectations develops false hope. Besides, my voice quality was not consistent. The next day, I was stationed in the hospital where I need to talk a lot with the patients. Behold, my voice is still in one consistent piece. The third day I am ready to sing loud and exclaimed praises because this is soo trueee… I AM HEALED!
Amazingly, God used these supplements to heal me.
My doctor was really surprised of what happened to my voice and the report of my blood analysis. My uric acid went down from 600 to 396, almost on the normal level. My calcium, potassium and my cancer level are slowly getting good results.
As a medical practitioner, I believe in science. I trust the procedures and medicines prescribed by doctors. But I also believed in One Great Doctor, who've provided antibodies and immune defenses that are already present.
In one of the health seminars I attended from Icon Achievers (led by Ivan John Salang), he mentioned that God already build immune defenses in our body that are ready to defeat unknown distractors and viruses that enters our body but because of our stubbornness and our present environmental condition, our body are weakened. Our God, the creator of heaven and earth, created healing components that would help us restore our healthy body thru plants and minerals that are already present from the very beginning.
It's easy to get frustrated when faced with impossible situations. There are times when faith are shadowed with fear despite of prayers and seeking of God's intervention.
This is God's promise. He doesn't promise to take us completely out of troubles or hardships, but He does promise to be with us as we go through them. And when God is with us, what is there to worry about. Remember despite of our failures, God is with us, encouraging us not to give up.
Hope is always present. And when it knocks, look up to the One who provided answers to once questions… and trust.
This Classique Herbal Products is helping me on my battle againts cancer. I have ommitted some of my medicines because these products are restoring the components in my body that were being treated before.
Disclaimer these are not medicines. They have no therapeautic claims. These are supplements that can help boost our immune systems.
Please visit my website to know more about these supplements I took: https://mommyloi.classiqueworld.com/
OCEAN MINERALS has more than 120 minerals. Minerals are essential for good health. The body utilizes over 80 minerals for maximum function. Even if we eat the healthiest foods, we are not getting all the minerals we need. Evidence of mineral malnutrition are various minor and serious health conditions such as energy loss, premature aging, diminished senses and degenerative diseases like osteoporosis, heart disease and cancer. In many cases these could be prevented with proper mineral supplementation. Ionic sea minerals can enhance your general well-being and boost your immune system. Supplementing essential trace minerals and elements will keep your internal organs functioning as they should, assist your circulatory system and help boost your energy levels.
AGARICUS BLAZEI- A mushroom extract health supplement that enhances the immune system and regulates blood and sugar level. It contains high levels of Beta-D Glucan & polysaccharides that contain many medicinal properties. ABM contains natural steroids known to have anti-cancer properties. Agaricus is the most potent immune-booster mushroom supplement ever known.
ROSE - C is the most superior Vitamin C supplement today since it contains the only "fat-soluble" form of Vitamin C which is Ascorbyl Palmitate. This therefore allows the antioxidant properties of Vitamin C to protect the lymphatic areas of the body. Rose C also has a buffered release formula that provides the body with antioxidant protection longer than other brands.
β-GLUCAN FUNCTIONAL DRINK is the only approved Functional Drink in the country. β-Glucan is derived from a synergistic combination of 5 powerful mushroom, Vitamin C, Siberian Ginseng and Oligosaccharides.
Β-Glucan is a natural polysaccharide that is categorized as an Immuno-Modulator, to help your Immune System be more efficient. This fiber-like molecule works by activating every Immune System Cell in the body: Macrophages, Neutrophils, Basophils, Natural Killer Cells, etc.
Accordingly, since it strengthens the immune system's fight against free radical attacks which results in colds, flu, and even cancer. Moreover,
β-Glucan is proven to increase the body's defense against the harmful effects of oxidative stress
TO GOD BE ALL THE GLORY!